Chemours Aquarius
For the chemicals company Chemours Aquarius, we were commissioned to provide a steel structure as well as the roof and facade cladding for the new water treatment plant.
Chemours Aquarius project
Chemours is een chemiebedrijf met meer dan 200 jaar ervaring in het maken van chemicaliën en brengen het dagelijkse gemak voor veel producten in industrieën variërend van auto's, verf- en kunststoffen tot elektronica, bouw, energie en telecommunicatie. Om deze kunststoffen te kunnen maken worden bepaalde chemische hulpstoffen gebruikt, veilig werken staat hierbij dan ook voorop. Net als Novicon heeft Chemours ook het motto 'we doen het veilig of we doen het niet', dit wil zeggen dat alle medewerkers doordrongen zijn van hun verantwoordelijkheid op het gebied van veiligheid. Dit houdt in dat de medewerkers van Novicon ook eerst een training krijgen en instructies, voor zij het terrein op mogen om de werkzaamheden te verrichten.
For the new water treatment plant, Novicon delivers the steel structure for the control building, shelter building and a windbreak of 70 metres long and about 4 metres high. The facades of the control building will be provided with fire-resistant sandwich panels, the roof with profiled steel roofing sheets and the storey floor with Comflor steel sheets. The steel construction of the windbreak will be fitted with profiled sheet piling, with a Plastisol coating on both sides. The assembly work is expected to start at the beginning of October.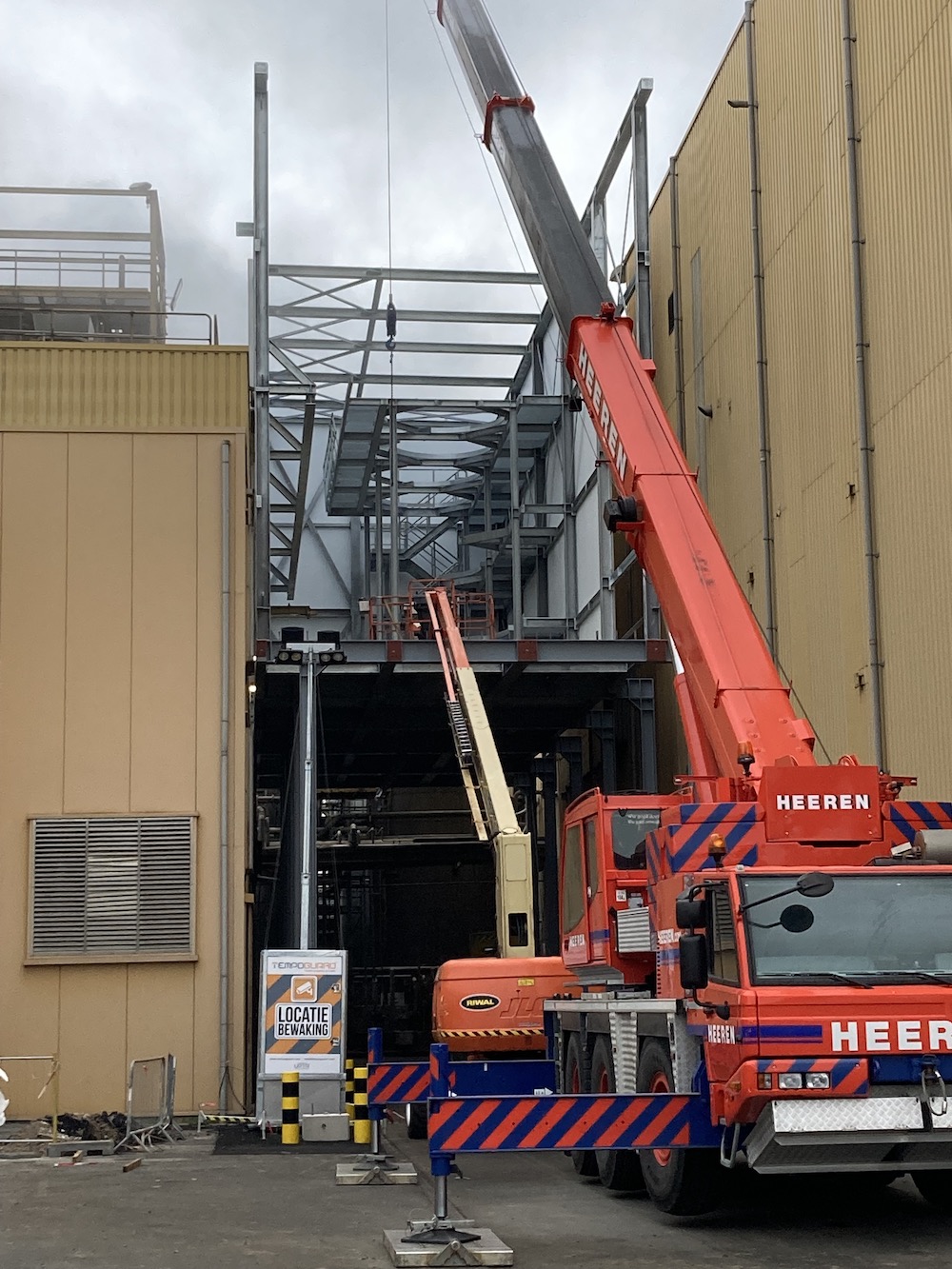 Industry
Cargill ISEP building
We were commissioned by Cargill to construct a new building. We supplied and assembled the steel structure. It is a challenging project in which a new building is constructed between two existing buildings.
Read more
Industry
Akzo Nobel Frankfurt Am main
In 2013 we were commissioned by our sister company Novicon Stahlbau GmbH to build a new factory for Akzo Nobel in Frankfurt am main. A large and complex project tof which we are still proud.
Read more