Cargill ISEP building
We were commissioned by Cargill to construct a new building. We deliver and assemble the steel structure. A great challenge, building in between two existing buildings.
We supply and assemble the steel structure including stairs and landings for the ISEP building. Wide slab floors have been installed at a height of 8 metres to ensure free passage for freight traffic. A fire resistant construction has been placed on top of this. All the structural steel inside is hot-dip galvanised and all the structural steel outside is provided with a fire-resistant coating. The outside is insulated with vertically mounted sendzimir-galvanised steel sandwich panels. We will also supply and fit a steel sliding door. We will also install the roof with insulated sandwich panels and the roof will be mouted after the tanks have been installed. These sandwich panels will be visibly attached to the steel construction with galvanised self-drilling parkers.
De uitdaging in dit project is de bouwplaats en de manier van bouwen. Er moet gebouwd worden tussen twee bestaande gebouwen in. Dit zorgt voor een andere aanpak.  Wij zijn achterin begonnen en vanuit hier naar voren gewerkt. Deze montagevolgorde was nodig i.v.m. de bereikbaarheid. Hierbij is tijdens het ontwerpen al rekening gehouden door de ingenieurs.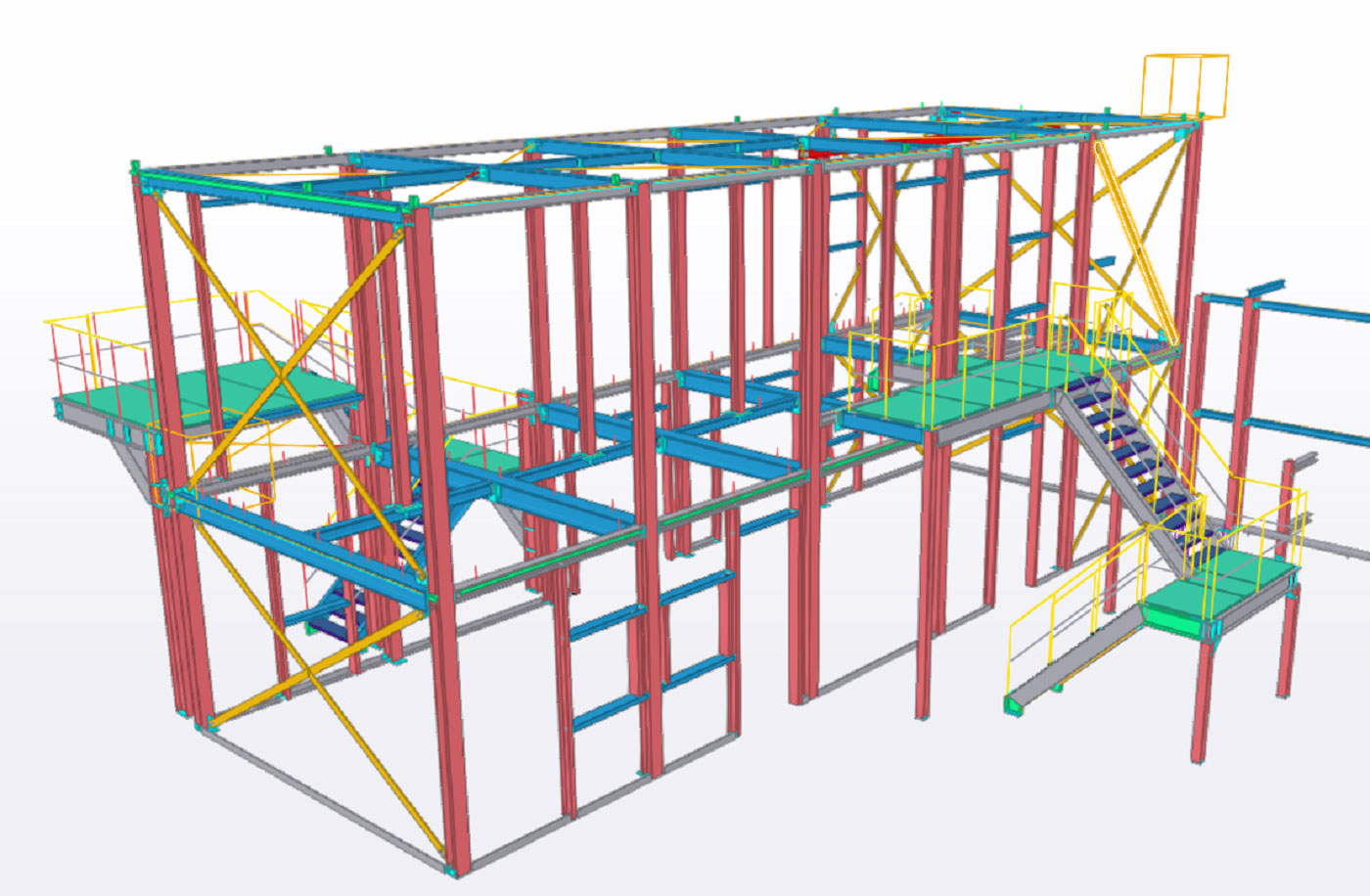 Industry
Chemours Aquarius project
For the chemicals company Chemours Aquarius, we were asked to build a steel structure for the new water treatment plant.
Read more
Industry
Akzo Nobel Frankfurt Am main
In 2013 we were commissioned by our sister company Novicon Stahlbau GmbH to build a new factory for Akzo Nobel in Frankfurt am main. A large and complex project tof which we are still proud.
Read more