Shopping centre Savornin Lohmanplein The Hague
The renovation and expansion of the shopping centre consists of four phases, the first phase has been completed and Novicon has been assigned for phases two and three, all phases are coordinated and the various stages will overlap
The renovation is being carried out in several phases because it is a major project in the urban area of The Hague. The various stakeholders, such as local residents, shoppers, pedestrians, cyclists and all other traffic, must be taken into account. In order to guarantee safety, a construction safety plan was drawn up in consultation with the municipality and the client.
The activities assigned to Novicon in phase two is the realization of a parking garage. This parking garage will be constructed from a steel construction that will be provided with hollow-core slab floors, various stairwells and a footbridge Ultimately, 187 tonnes of steel will be processed in this phase. In phase 3, the existing parking deck will be tackled and extra steel will be mounted and kept in tension in order to keep the entire construction load-bearing so that part of the parking deck can eventually be removed. This is where the two so-called tapis roulant conveyors will be placed. These conveyors ensure that visitors can easily move from the shopping centre to the parking deck with their shopping carts. In this phase Novicon assembles 55 tons of steel and provide the walkway and the escalator house with a steel roof.
The special feature of this project is that it is a complex renovation and expansion because the shopping and residential area is in full operation.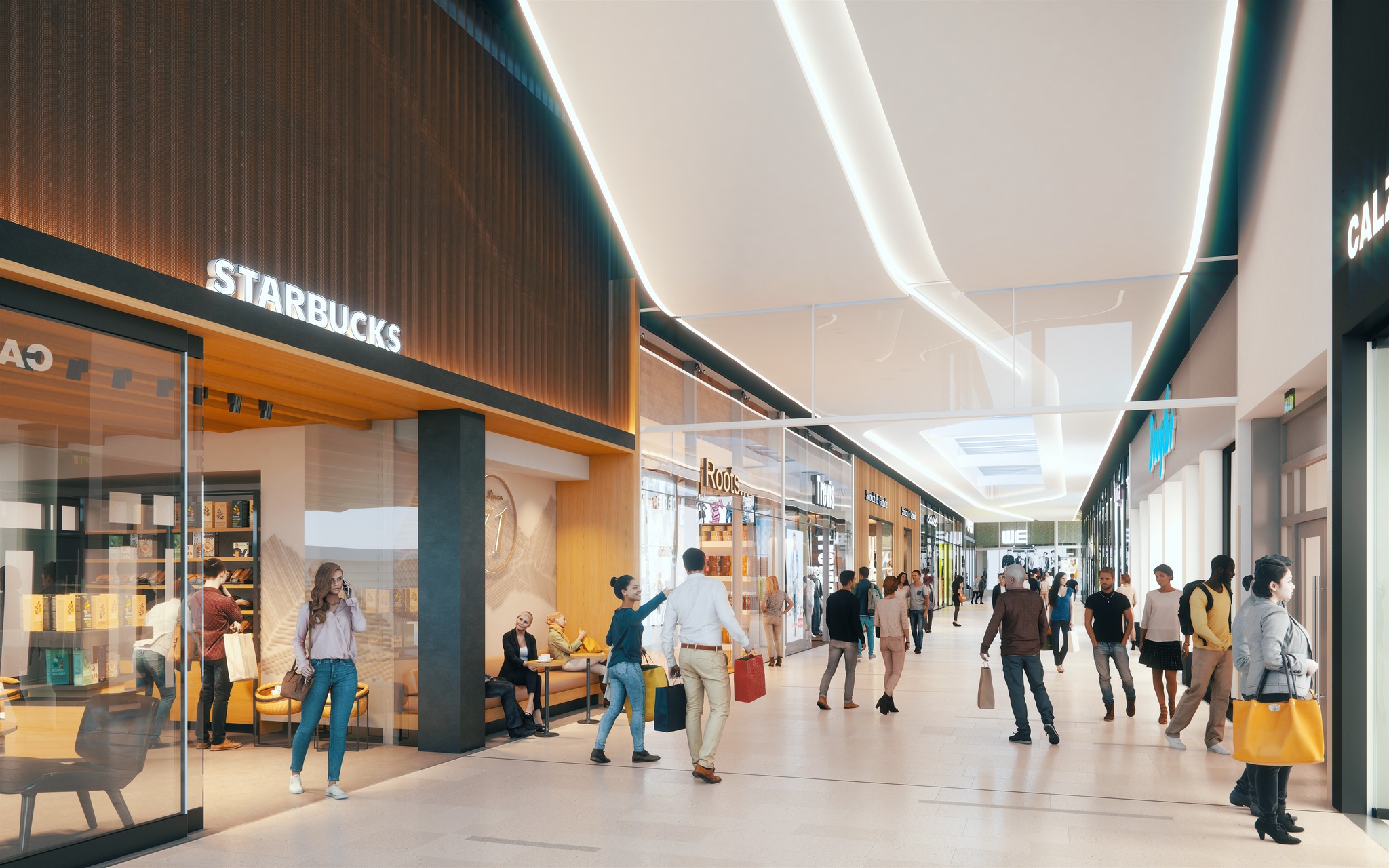 Rebuilding
Renovatie Alexandrium winkelcentrum Rotterdam
Winkelgebied Alexandrium is het grootste winkelcentrum van Rotterdam bestaande uit een shopping center, 17 megastores en de Woonmall met 55 winkels. Met ruim 200 overdekte winkels is van Klépierre Management Nederland eigenaar. Het winkelcentrum ondergaat een metamorfose en krijgt een frisse en eigentijds uitstraling zodat het beter aansluit bij de consument van vandaag. Novicon heeft hiervoor vanuit AKOR Rijssen de opdracht gekregen om de staalconstructies en de dak- wand beplating te monteren
Read more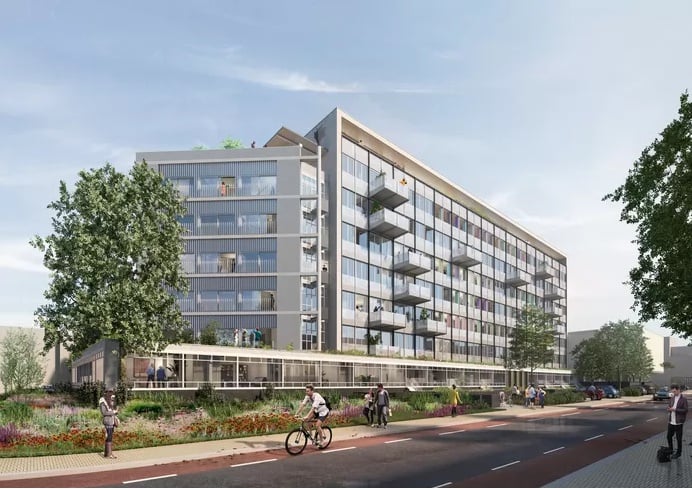 Rebuilding
Transformation old town hall Almelo
We have been commissioned to transform the old town hall of Almelo into 90 unique houses, flats and lofts with balconies and outdoor terraces. With a total surface area of 17,250 m2 , this project is one of the largest transformations in Twente.
Read more